Manufacturers We Service and Install

A.O. Smith
Everybody loves a hot shower. We all appreciate the convenience of clean clothes and dishes. And what can be more enjoyable than a relaxing dip in a hot tub or whirlpool? There's nothing like hot water, and one company has been delivering the world's hot water for more than 70 years. A. O. Smith. It's all about water, and A. O. Smith has a singular focus on becoming a global leader in water technology.

Arzel Zoning System
Arzel zoning is a manufacturer of high quality zone controls and damper systems for residential and commercial HVAC and AC systems, solving forced air comfort problems such as 'too hot' or 'too cold' areas within the home or office.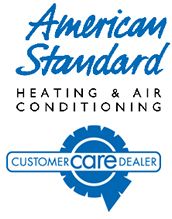 American Standard Heating & Air Conditioning
American Standard Heating & Air Conditioning is not only known for its legendary efficiency and reliability, but also for its durability and wide range of products that can improve the comfort of any home. We have consistently received high marks from product-testing magazines, noted as the most reliable by professionals and can boast the most effective whole-home air filtration system in the nation.

American Standard Fixtures
American Standard all begins with our unmatched legacy of quality and innovation that has lasted for more than 130 years. It is this tradition of quality and innovation that puts us in three out of five homes in America, as well as, countless hotels, airports, and stadiums. We provide the style and performance that fit perfectly into life, wherever that may be.

Honeywell
Honeywell is a Fortune 100 company that invents and manufactures technologies to address some of the world's toughest challenges linked to global macrotrends such as energy efficiency, clean energy generation, safety and security, globalization and customer productivity.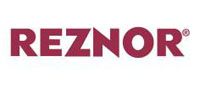 Reznor
World's largest manufacturer of commercial & industrial unit space heating products. In business since 1888 and here to stay! With advanced engineering & workmanship, Quality materials, fabrication and packaging.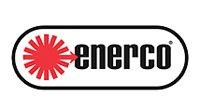 Enerco
For over 25 years, Enerco has provided America's contractors with high quality heating products sold through an exclusive distributor network! Enerco began as the Infrared Division of the Van Dorn Corporation, a major manufacturer of extrusion equipment for the plastic industry. In the 1970's Allen Haire was an outside representative selling Enerco's high quality radiant heaters.

Bradford White
We will be the manufacturer of choice in the wholesale market. We will achieve this by listening to the customer and maintaining flexibility in our processes and procedures. Together with the talents of our suppliers, the cooperation of our customers and the dedication of our employees, we are able to provide hot water solutions for any situation.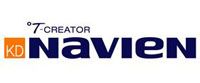 Navien
In 2006, Navien America, Inc. was established to open new markets in the United States and Canada for parent company KD Navien. Navien America has since become one of the fastest growing companies in the home comfort sector in North America, providing condensing tankless gas water heaters and condensing combi boilers. Navien's products possess state-of-the-art technology, high efficiency and reliable quality, making it the leader in the marketplace for tankless technology.